Blackfabric at JEC World 2023
Blackfabric team attended the JEC WORLD 2023 in Paris Nord Villepinte last 25, 26 and 27 of April for the second time around.
JEC World is the only global trade show dedicated to composites materials and applications; is the industry's leading annual event and brings together all the major players in a spirit of innovation, business and networking. It gathered more than 1200 exhibitors from all around the world; 112 different countries participated. We had the chance to engage in fruitful meetings and establish fresh connections. Our thermoplastic solutions received a great deal of attention, indicating that there is an increasing demand for sustainable alternatives among more conservative solutions. Moreover, there was also a huge interest in our natural fibers and recycled carbon fiber solutions.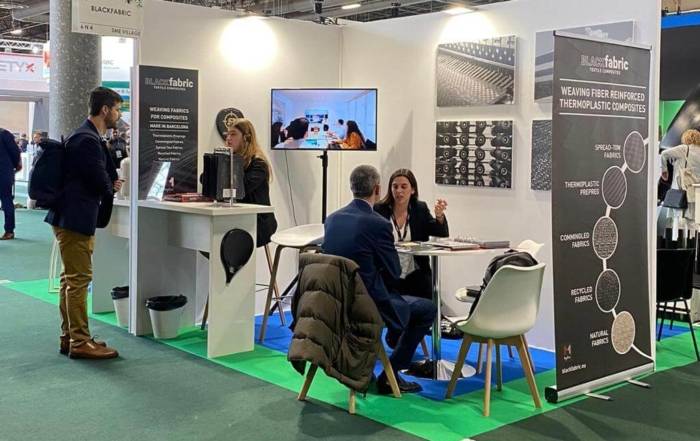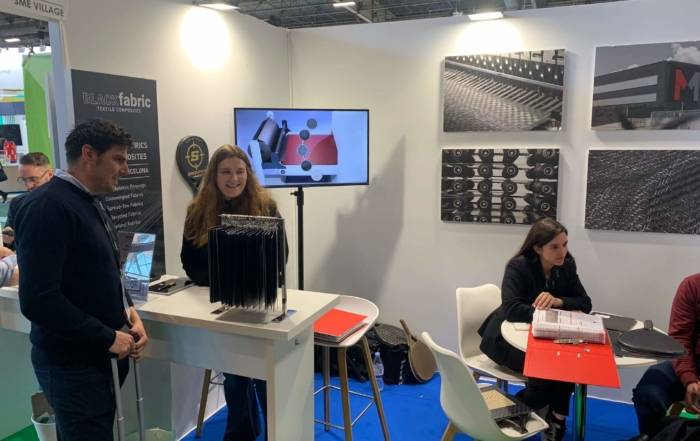 Innovative collaborations are the key to success in any industry; this year we were excited to announce partnerships with Arkema and NL composites.
Our collaboration with NL Composites, leading company in the maritime sector, manufacturing competition boats which is using our recycled carbon fabric in the construction of one of their sailing boats, serving as a testament to the versatility of our products, always commitment to offer sustainable solutions.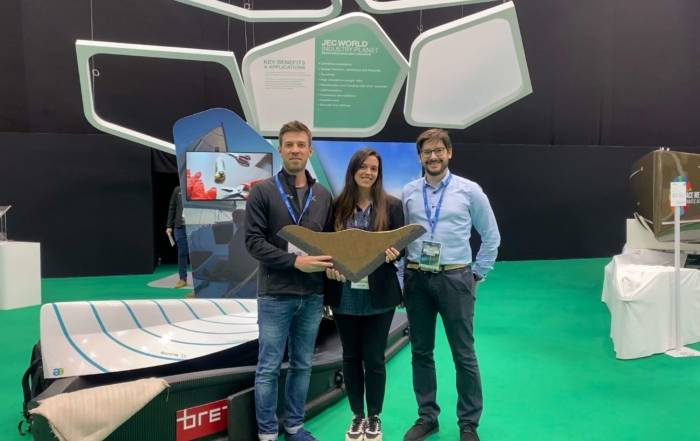 Blackfabric's fabrics were also present at Arkema's booth as a demonstration of our collaboration with them, where Blackfabric weaves Arkema's UDX PA11 tapes, to create a versatile fabric suitable for a wide range of composite applications. This innovative fabric offers exceptional strength, durability, and sustainability, making it an ideal choice for various industries.Our collaboration with Arkema resulted in the development of a versatile fabric that expertly combines Blackfabric's weaving with Arkema's thermoplastic UDX PA11 tapes. This innovative fabric boasts exceptional strength, durability, and sustainability, making it the premier choice for a diverse array of composite applications.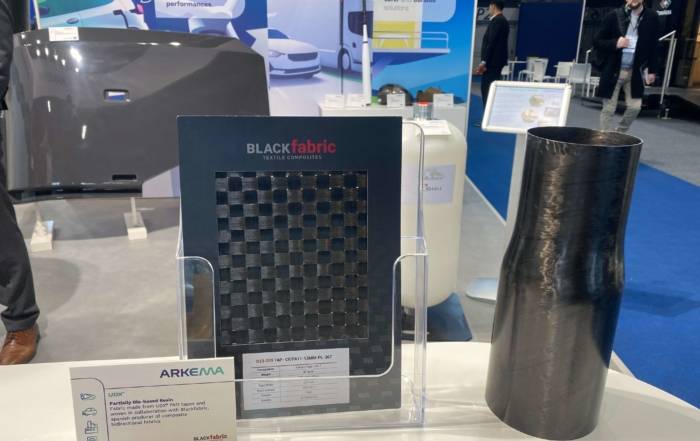 Blackfabric team wants to express heartfelt gratitude to all the visitors who stopped by our booth during the three amazing days at #JECWORLD2023. It was an absolute pleasure to have met each and every one of you, and we would also like to extend our appreciation to the JEC Group for their exceptional management of the exhibition.
Feel free to contact us, we'll be very happy to help you to find a solution.